Made To Measure
Fashion has undergone a remarkable evolution over the past few decades, reshaping the way we consume and perceive clothing. One of the significant drawbacks is the declining attention to detailed design and craftsmanship.

In contrast, artisanal brands emphasise quality over quantity, creating pieces that are carefully crafted with meticulous attention to detail. These brands celebrate the artistry of fashion design, valuing the unique skills of their artisans.
Today, we see a growing movement towards sustainability, which places a renewed interest on quality, ethical production, and the appreciation of good design.
We're joined in conversation with Rakhee Shah: founder & designer of Maisha Concept.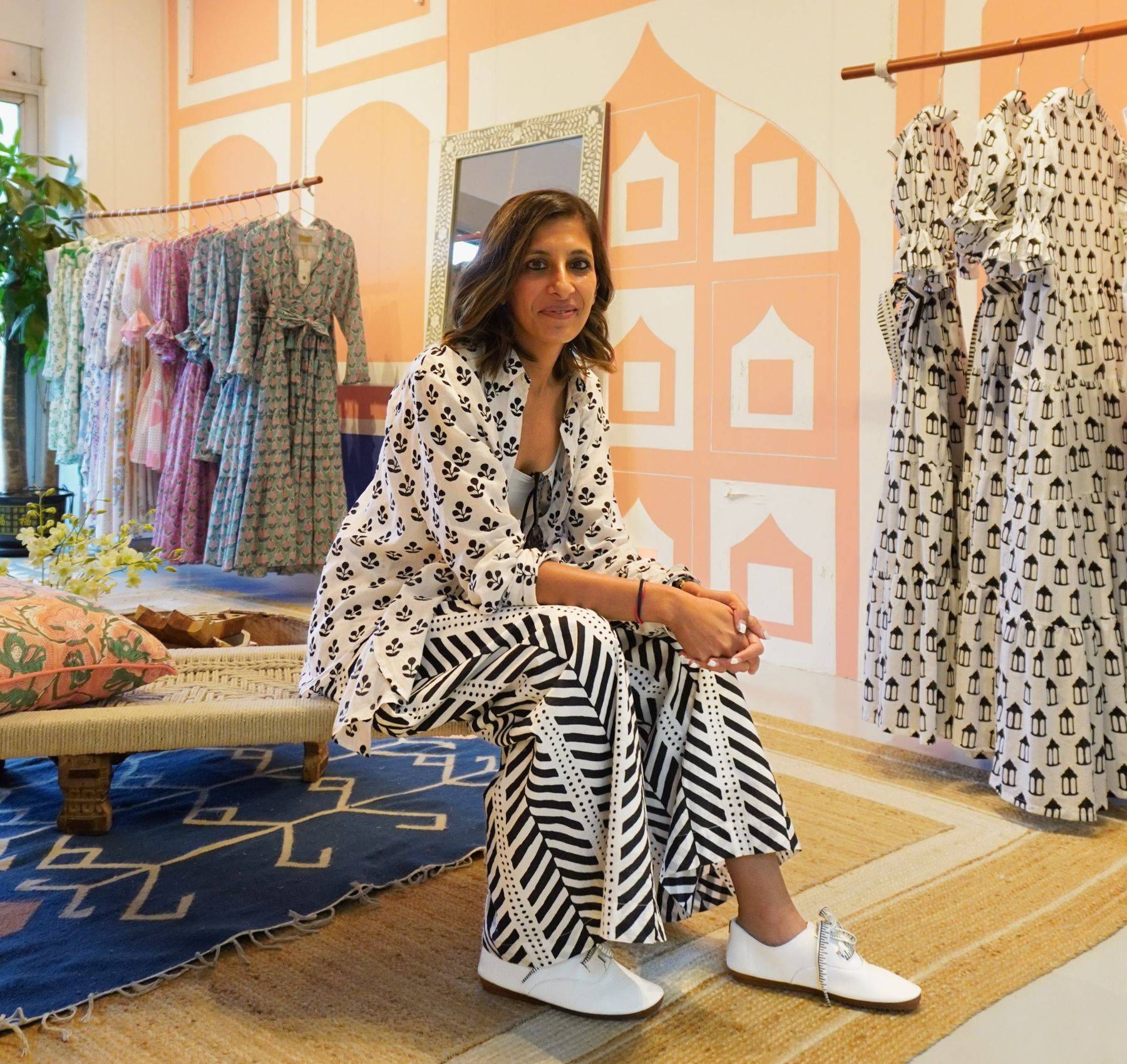 What's the story behind the Maisha Concept?
I am a third generation Kenyan of Indian origin. I was born and raised in Nairobi, Kenya. I worked in the financial industry for around a decade. I left Kenya for Hong Kong around 13 years ago and worked in asset management, until I decided to follow my dream and start my own business 7 years ago. That's when the Maisha Concept was launched.
Working in finance was great, however my heart had always been in design and social entrepreneurship. My family has been in the textile industry in Kenya for the last 80 years and just growing up within an entrepreneurial family, I always felt I had it in me to start something of my own. Growing up in Kenya, we never had high street stores or huge shopping malls. I would normally get a tailor to make items for me from the local Kenyan fabrics. While living in HK, I realised that there is a lot of appreciation of other cultures and fashion is at the forefront. Whilst I didn't have a design background, I believe I am fortunate to have an eye for design, and from the encouragement of my friends and family, I decided to launch Maisha.
Maisha means "giving life" in Swahili and was launched to create awareness of various cultures and traditions across the globe through textiles and fashion. I started out by sourcing fabrics from different parts of Africa and creating small, bespoke collections working with artisans across Kenya, Tanzania, Ghana and Ethiopia. I then branched out to partnering with artisans in India, again allowing me to forge stronger bonds with my roots.
I travel extensively to different destinations around Africa and India, familiarising myself with the cultures and traditions in order to design a collection that truly and authentically represents its origins. We aim to assist these communities of artisans by creating jobs and opportunities for work and growth as well as trying to improve their standard of living and confidence in their skills. Every collection is handcrafted by our artisans using traditional methods to create contemporary pieces.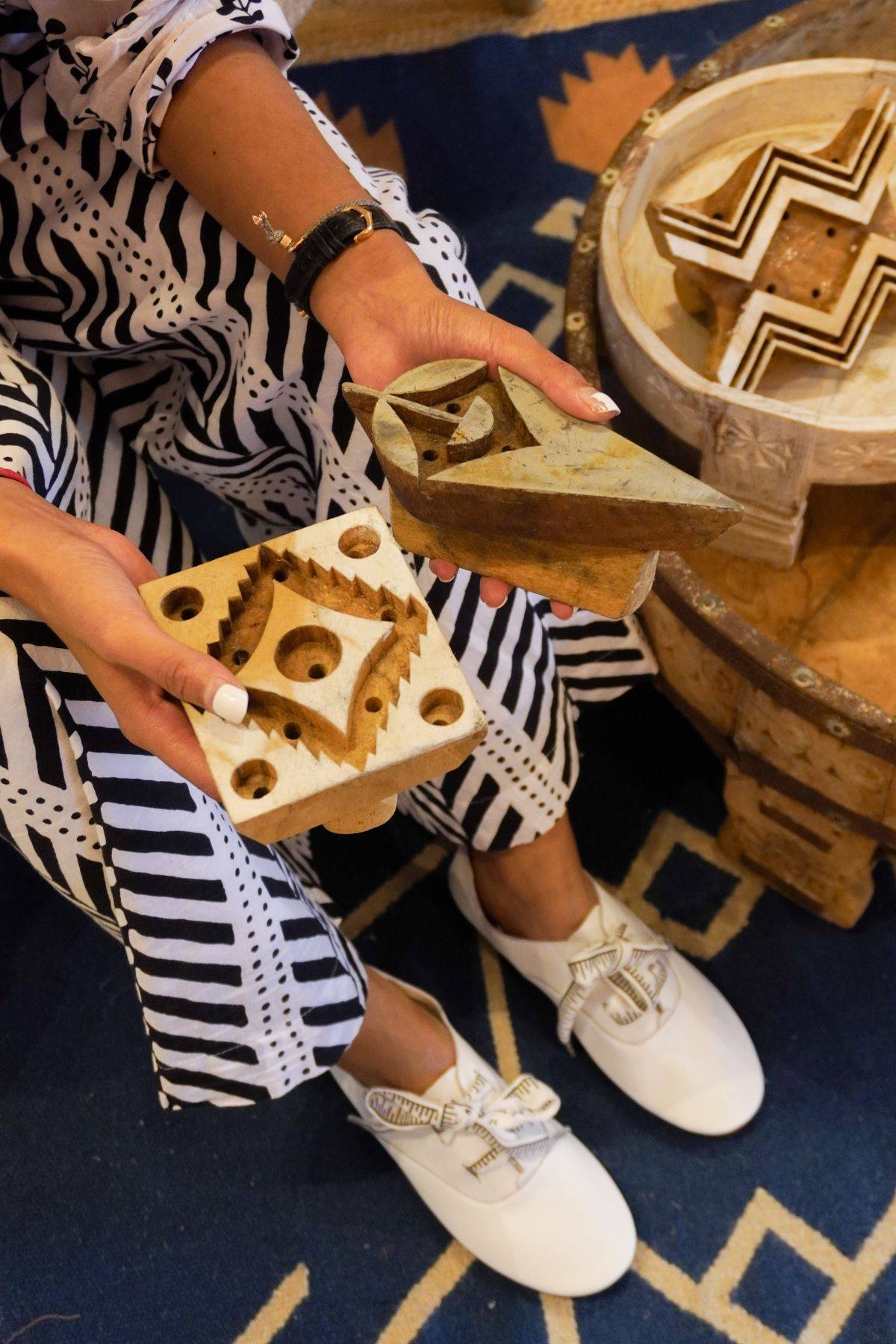 You had a little career switch from the finance sector - what do you love most about making/designing?
I personally love watching my sketches come to life using age-old craft. I always wanted to showcase handicrafts in a more modern and eclectic way, which refreshes old traditions – so creating cuts with a modern twist is what Maisha is all about. I love being at the workshop working on colours, combinations and watching how our textiles are made.
It is a slow, hand-crafted process which involves many artisans who have passed down these skills from their ancestors. I think both India and Africa are home to a boundless number of crafts, and it's an infinite treasure trove. Just observing and exposing myself to all these processes and cultures is truly special.
"Maisha means "giving life" in Swahili and was launched to create awareness of various cultures and traditions across the globe through textiles and fashion."
Some challenges you faced as an artisan and how you overcame them.
There are a number of challenges we face in running an artisanal brand. One major concern we have faced this year is scaling up our production whilst maintaining the quality of each piece. We are very fortunate to have a loyal and growing customer base, as well as a close relationship with our artisans. So we have spent a lot of time training our artisans, and it is key for us to maintain stringent quality control checks.
We are also known to keep our production volumes to a level where we are comfortable we can maintain the quality of each piece, and have exclusive limited edition drops to keep things fresh and interesting for our followers.
"Making and designing is all about making
a positive impact on society and embracing sustainable practices"
At this stage of the brand, what does making/designing mean to you? How have your views changed over the years?
For me making and designing is all about making a positive impact on society and embracing sustainable practices. We are all about celebrating age old traditions and heritage through textiles and design. We were one of the early adopters of the slow fashion movement – over the years we have evolved our approach to ensure we showcase transparency on who made our clothes, how they are made and to really put our artisans at the centre of all we do.
We feel this is critical so that consumers can make informed choices and understand the time and effort that goes into making each and every piece we produce.
Would you say that you're on your feet a lot on a daily basis?
Yes I am constantly on my feet – either at our workshops in India where every process is in different parts of the village, or here in Singapore where we are busy rushing around for meetings or on our feet at pop-ups or at the atelier.

What would you describe to be a good pair of shoes?
I am all about comfort and style – and my go to shoes when I am on the go are my range of Another Sole shoes – they also pair so well with our Maisha garments!
Shop Teacher's Favourites