Paloma - Grey
Free Express Shipping

Free Exchange

30% off any 2nd pair
Description
Description
100% Spanish Full Grain Bovine Leather

.

Luxuriously soft and supple feel

.

Light grain texture with natural finishing.

Matching fabric laces and outsole.

Breathable sports footbed material giving maximum support for long wearing comfort.
Problem Solved!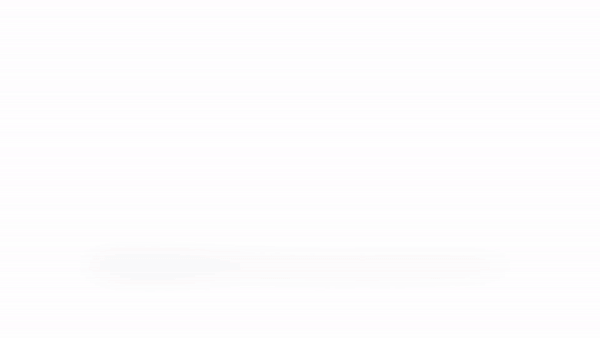 It's insanely difficult to find comfortable shoes which looks great.
It seemed we were destined to either accept pain for good looks or have comfort but look like your grandma. (FYI - We love grandmas and they're loving our shoes too.)
Sneakers/runners are comfortable but they're not occasion appropriate.
Why can't we have it all? We simply couldn't find anything that fits the bill.
So we decided to build it ourselves.
Our shoes weigh 280g, less than a canned drink. It's soft and breathable like your second skin.
Every shoe hides an ergonomic sports engineered footbed that readily absorbs the striking impact as you get through the day. You will feel its worth at the end of a long day of walking.
We took our time to build the best shoe we had envisioned. It took us 3 years of prototyping and fit testing, countless do-overs and user reviews before we decided it was good enough for the market.
And the market loves it as much as we do.
10 Reasons why you need them
They are everyday essentials. You will wear them because they are addictive.
They pair well with almost everything. No more wardrobe dilemmas.
They breathe...well you know what happens when shoes don't breathe
280g - that's really really light.
Flexible soles reduce strain on your feet.
Soft leathers caress your feet in comfort.
Ergonomic sports footbed allows your feet to get through the day with less strain.
Fantastic quality at sensible prices.
Flat packs - great for travel.
Help feed a child with your purchase.
Peace of Mind
We provide free express international shipping & returns so you can shop with peace of mind. Need to size up or down - no problem.
We pay for the shoes to be sent back to Singapore using DHL Express. They will ship your replacement shoes for free as well! We seek your understanding that this service is limited to one return per order.
Our shoes need to be returned in its original condition with the box and tags intact.
For full details - see FAQ.
Attention To Quality
Leather

Sourced from the best tanneries in Italy, Spain and Argentina - our bovine and goat leathers are curated with an aim towards wrapping your feet in luxury.

Footbed

We believe our footbed to be the best in its class because we are fully invested in your comfort. With Anothersole, you'll feel like you're walking on clouds.

Sole

We chose rubber for its natural characteristics of providing traction and flexibility which leads to unparalleled comfort and freedom of movement.
Fits on all occasion
Frequently Asked Question
Is shipping free?

Yes! We ship for free to these 6 countries (no minimum purchase needed)
- United States of America
- Australia
- Hong Kong
- Philippines
- Malaysia
- Singapore
For more information, you can refer to Shipping & Delivery

Do I need to size up or down for different type of leather/material used?

Different leathers have different characteristics which in turn gives a different feel. This difference is what is generally perceived as having a smaller/larger cut but the design of our shoes between sizes are the same as we only have one design.

As long as the length and width matches your foot, we advise allowing the leather to stretch to fit.

Will a limited edition style be restocked? Any chance will it be making a come back?

Only our classics (Lucie II, Luisa II, Trixie II & Holly II) will continuously be restocked. Typically once we run out of limited editions they will never be restocked. Only on rare occasions are we able to procure enough material for a second batch.
What others are saying
Customer Reviews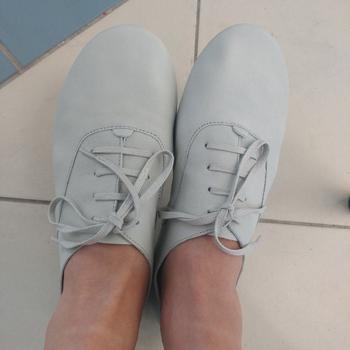 03/21/2018
Love for shoes just went up many notches!
I already own Sienna Lamb and Lucie Taupe. The new thicker soles are fantastic - no more scrapping at the bottom sides of the leather. Paloma leather is soft (feels more pliable than Sienna) and the grey is a nice neutral colour. However the soft leather makes the overall fit feel looser than my other Anothersole shoes. It would be perfect if there are half sizes for Paloma shoes.
Karin N.

Singapore
03/28/2021
Ivy W.

Hong Kong
12/09/2020
Paloma Grey
Very stylish and i love the color. For me i needed to break it in a bit though as i had blisters initially. My feet i think are on the wider side so also the adjustment. After it looks great and love wearing it out.
Maria C.

Hong Kong
06/09/2020
Best buy in 2020 so far
Amazingly soft and comfortable!
Catherina G.

Singapore
01/24/2020
Love it
Paloma never fails to deliver! I have challenging feet and I have long given up wearing flat sneakers like these coz nothing fits well but these are so different, so comfortable. My 9th pair and counting!
Brenda W.

Singapore
10/11/2019
Nice and comfortable to wear , we prefer the base thicker so more cushion ,so can walk longer period of time and the leg are not tired
We would like you to improve the base , can the base be thicker , so it will have more cushion , so can walk long period of time and the teg will not easy get tired
09/20/2019
Comfortable for work
Wore the shoes immediately after I paid for it because the shoes I was wearing hurt my feet. Really comfortable even for first time wear. No need to even break into the shoes it's just so comfortable
09/14/2019
First Purchase
stumbled upon this flagship store in Funan. This pair of shoe is very comfy. it's also a good pair of shoes for your tired feet.
08/20/2019
I love my shoes
I love them. Hope to see more designs for my future purchase.
Gwen C.

Singapore
08/10/2019
Most comfortable shoes!
This is my second pair of Anothersole shoes and they don't disappoint! Absolutely love them. Most comfy shoes I have ever worn.. feel like I can just keep walking in them. I have a feeling this won't be my last pair.. :)
Amy C.

Singapore
07/23/2019
Versatile, Stylish and Resilient!
It is my 5th pair! It is The Pair as it accompanied me through the rain and shine, low grounds and highland to all over the world and into various restaurants and attending events! ha ha ha! Best of all, it's the most comfortable pair! Thank you Anothersole Team!
WEIYI T.

Singapore
07/16/2019
Stylish and comfortable
Most comfy pair of sneakers and adorable for the leather quality!
Rachel L.

Singapore
12/18/2018
Love the colour
Third pair of anothersole, shoes are comfortable and good for everyday wear. Wish paloma grey was not a limited edition as I would want to buy the same colour next time
Charlene C.

Singapore
03/22/2018
I love it!!!
I was suprised they were able to improve the Version 1 since they were already so fabulous. This was a pleasant surprise. Leather was much softer and the improved sole very comfortable. I love my paloma grey. I hope they come up with a light pink version. This is already my 7th pair of another sole.
Anna B.

Singapore
03/18/2018
Love my Paloma Grey
Wore it twice already and the Gen 2 feels better than 1st gen another sole. Nice leather smell too
Gail L.

Singapore
Follow On Instagram
#myanothersole
Follow @anothersolegirl on instagram and share your anothersole experience by hashtaging #myanothersole to be in the chance to win $50 credit.
Follow On Instagram